We offer complimentary pick up service to customers staying at Hotels and Villas in Montego Bay, Jamaica.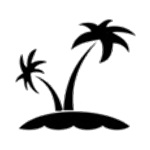 At Shop #26, Main Street Jamaica
(formerly Shoppes at Rose Hall)
Montego Bay, Jamaica
OPEN HOURS
Wednesday – Friday 10:00AM – 4:00PM
Contact us to book an appointment outside of these hours
Need assistance? Call us, our experts are waiting to hear from you.
JAMAICA
+1 (876) 953-9237
INTERNATIONAL
+1 (305) 735-3076